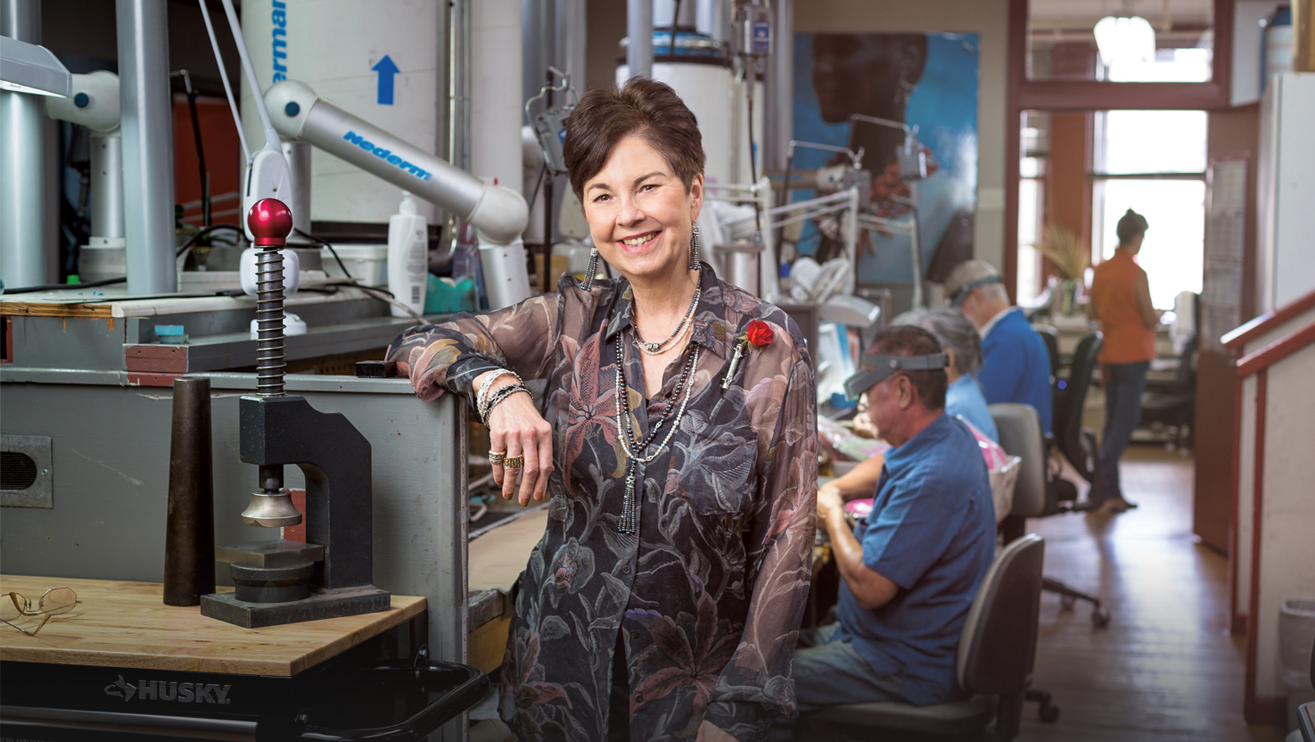 A fifth generation New Orleanian, MIGNON FAGET has flourished in the culture and traditions of her birthplace. Faget's formal training in the arts began at Sophie Newcomb College of Tulane University from which she received a Bachelor of Fine Arts degree, with a concentration in sculpture. She furthered her studies at l'Atelier de la Grande Chaumiere in Paris and the Parsons School of Design in New York. Faget returned to Tulane University to take post graduate classes in botany and other areas of personal interest.
Faget began her design career in 1969 with the launch of her first ready-to-wear clothing collection. The success of the collection prompted her to explore creating accessories such as belts, pins and jewelry to compliment the ready-to-wear pieces. This early exercise and her studies in sculpture from Sophie Newcomb College led to her first jewelry forms. Since then, jewelry has become her all-consuming interest in the field of design. From the beginning, she has worked closely with natural and architectural forms—extracting the essence of a particular shape and refining into her own unique sculptural interpretation.
Faget has also long been an active philanthropist, preservationist, and art advocate. In 1969, when Faget launched her first collection, women entrepreneurs were a bit of rarity in New Orleans. Today, she is committed to celebrating and advocating for women across a number of fields in the New Orleans community. In addition, she is passionate about giving back to the culture and community that inspires her life's work. Since 2005, Faget has donated over half a million dollars of proceeds from her designs to the Audubon Society, Louisiana Beekeeper's Association, Tulane-Xavier University Center for Bio-Environmental Research, the Louisiana Cultural Economy Foundation, and the Coalition to Restore Coastal Louisiana, to name a few. She has been an active leader and supporter of the arts and has served on boards for several of the local museums. The Historic New Orleans Collection and the Louisiana State Museum Capitol Park honored Faget with a retrospective exhibit titled Mignon Faget: A Life In Art And Design.
You can explore Mignon Faget's history and collections in Mignon's Journal.
---