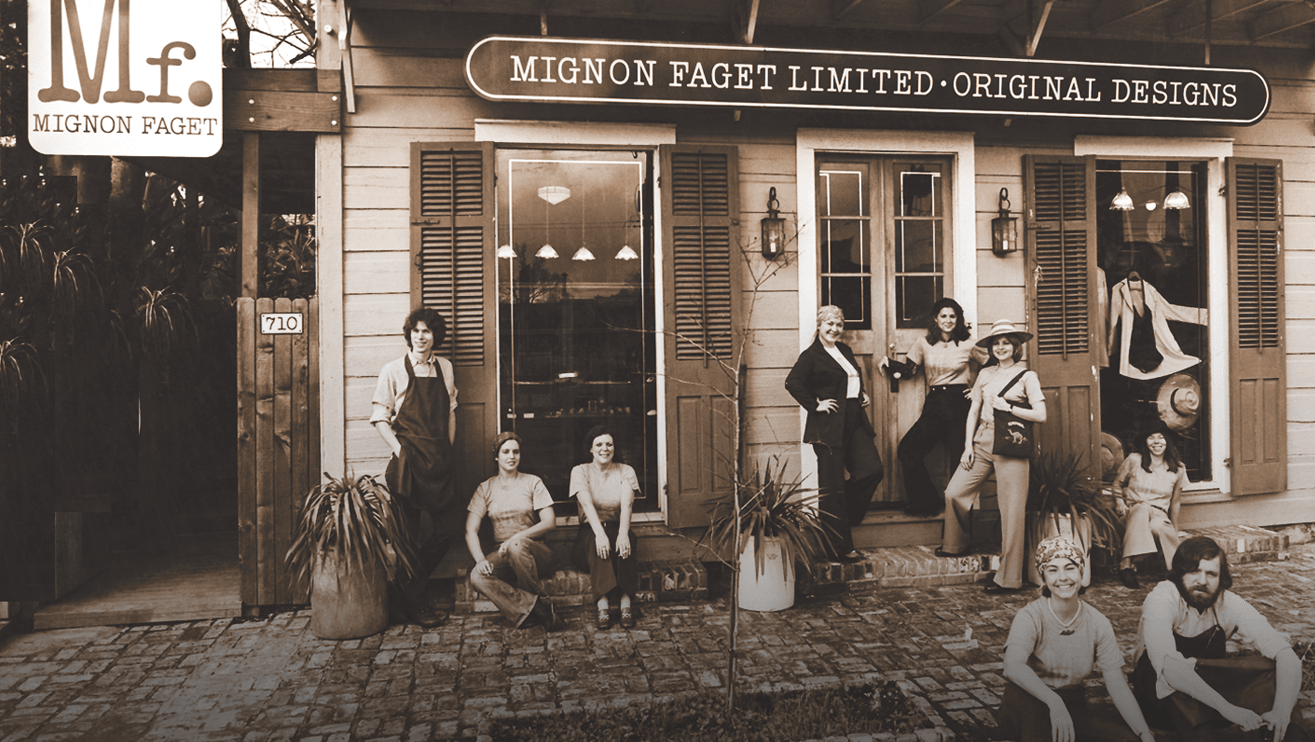 Our Team
The spirit of teamwork drives Mignon Faget, Ltd. Together, we uphold and honor the heritage of the brand, which is anchored in making handcrafted jewelry that is not just an accessory but a wearable piece of art. Our team members are passionate about New Orleans' rich creative influence as well as the brand's legacy of highlighting the city's vibrant cultural landscape, handcrafted quality and authentic artist-driven design.
In 1997 Mignon completed the renovation of a neo-classic former bank building on New Orleans' Magazine Street for the company headquarters. This space houses the design, production, fulfillment, and sales and marketing teams- allowing Mignon Faget Ltd. to operate exclusively from Magazine Street. Mignon Faget's three galleries each boast a talented retail staff.
Opportunities
Interested in joining the Mignon Faget Ltd. team? We're always interested in talented and motivated individuals eager to make an impact with our teams. Here, you can browse our current job openings in our corporate headquarters and Mignon Faget galleries. If you don't see a position that interests you at this time, don't hesitate to submit your resume and we may contact you if an opportunity arises.
Mignon Faget is an equal opportunity employer committed to diversity in its workforce. We look forward to hearing from you!
Current Job Openings
Mignon Faget, Ltd.
Attn: Career Opportunities
4300 Magazine Street
New Orleans, LA 70115
Phone: 504.891.7545
Fax: 504.891.9142
jobs@mignonfaget.com
* Please include salary requirements and work history with all applications. All positions are paid based upon qualifications, skills and experience.
---