Krewe of Red Beans
x
Mignon Faget
Krewe of Red Beans x Mignon Faget
To help support out of work Mardi Gras artists we have partnered with Krewe of Red Beans to turn our 3801 Magazine Street Gallery into a House Float during the 2021 Carnival season.
Our house float theme, Rebirth, celebrates the individuality, community, and magic of our beloved hometown of New Orleans. Based on the new Renaissance collection and Rebirth Fleur de Lis Butterfly designs, Mardi Gras artists took inspiration from the jewelry and its message to create large-scale interpretations.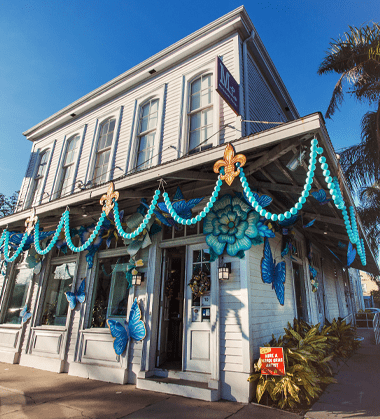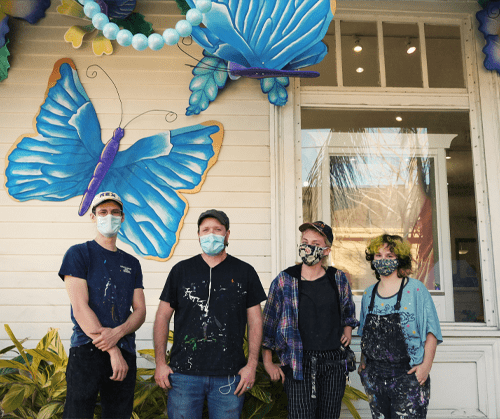 Open on Mardi Gras Day
For the first time ever, all Mignon Faget galleries will be open on Mardi Gras day. To celebrate this unique Mardi Gras, we have created our own "throw"...a gift with purchase Mystery Box filled with Mardi Gras goodies. Most of these boxes will contain a random Mardi Gras inspired jewelry design, some valued up to $365! Available in store only with any purchase on February 16th, while supplies last.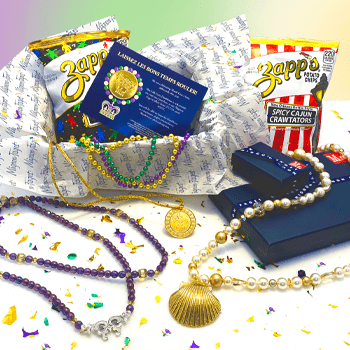 To commemorate this momentous occasion we launched new Mf. At Home House Floats designs inspired by the ingenuity of Carnival Season 2021, available in-store and online.
Mardi Gras Costume Exhibit
We will also be displaying elaborate Mardi Gras costumes at both our 3801 Magazine and Lakeside Mall galleries.
The costume featured on Magazine Street, pictured right, was designed by local artisan Jenny Campbell and worn by Kristin Danflous, Captain of Iris.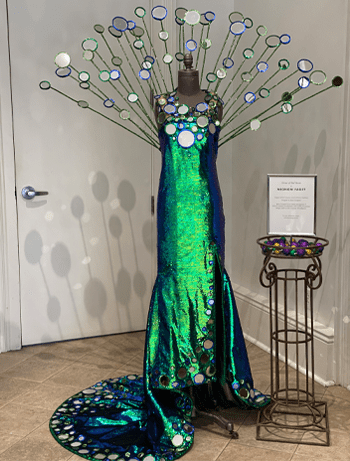 Interested in supporting The Krewe of Red Beans Hire-A-Mardi-Gras-Artists?
Visit the Mignon Faget gallery at 3801 Magazine Street to shop "The People Are Kings" and "The Houses Are Kings" Flags, which retail for $25 each. Discover more Krewe of Red Beans merchandise being sold exclusively at participating Magazine Street stores at the Magazine Street Merchant's Association website.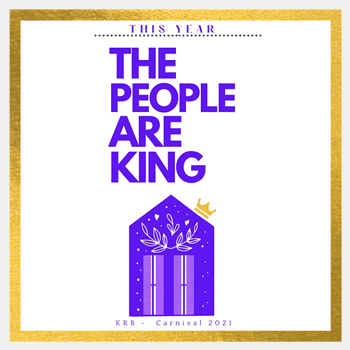 THE PEOPLE ARE KING FLAG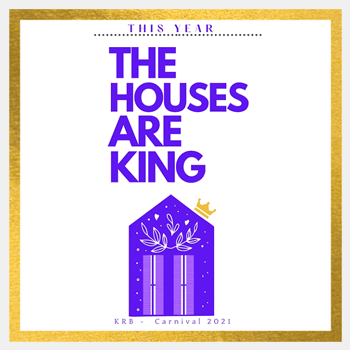 THE HOUSES ARE KING FLAG
---
If you would like to make a contribution to the Hire-A-Mardi-Gras-Artist project, add this product to your cart. 100% of your donation will be passed along to the Krewe of Red Beans.
Every time a $15,000 goal is met Krewe of Red Beans creates another beautiful work of carnival magic. In addition, 20% of your donation will go towards Feed The Second Line.