Mignon Faget will be offering same day local delivery to a limited area in New Orleans from May 6th through May 8th, 2020. We are happy to offer this service to our collectors to safely purchase last minute gifts for Mother's Day.
May 5th-8th to select zip codes in the Greater New Orleans Area
Available for in stock orders of $150 or more only
A non-refundable delivery fee of $20 will be applied to your order if you select this service. This fee will be waived for orders of $500 or more.
Orders will be packaged in an unmarked brown shipping box and left at the doorstep. Please maintain 6 feet of space for your delivery driver.
Orders can also be placed for curbside pickup at our Lakeside Shopping Center location. Click for details.
DELIVERY AREA
Same Day Delivery will only be available for select zip codes in the Greater New Orleans Area. If your shipping address zip code is in the delivery area, the shipping method "Same Day Delivery" will be available to you during checkout.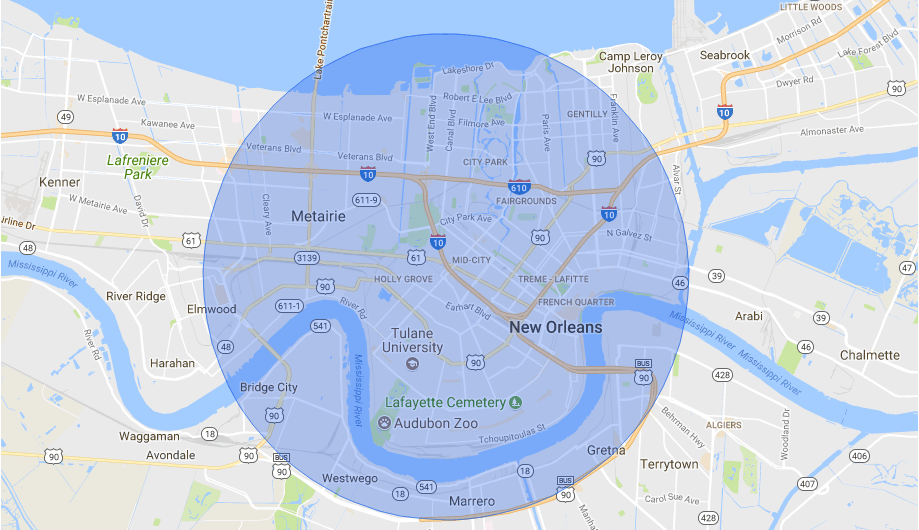 The following zip codes are included in the delivery area: 70125, 70119, 70118, 70112, 70113, 70166, 70167, 70165, 70175, 70164, 70176, 70162, 70172, 70177, 70178, 70195, 70190, 70189, 70187, 70185, 70184, 70182, 70179, 70161, 70160, 70186, 70174, 70142, 70145, 70151, 70152, 70150, 70153, 70154, 70156, 70157, 70158, 70159, 70163, 70055, 70060, 70033, 70011, 70004, 70009, 70010, 70170, 70121, 70139, 70116, 70181, 70183, 70115, 70130, 70001, 70096, 70073, and 70059.
DELIVERY WINDOW SCHEDULE
Your order delivery will be scheduled according to the following table.
If you place your order...
Your delivery window will be...
Wednesday, 5/6
9AM to 2PM CST
Wednesday, 5/6
Noon to 5PM CST
Wednesday, 5/6
2PM CST to 11:59PM CST
Thursday, 5/7
9AM CST to noon
Thursday, 5/7
12:01AM CST to 2PM CST
Thursday, 5/7
Noon to 5PM CST
Thursday, 5/7
2PM CST to 11:59PM CST
Friday, 5/8
9AM CST to noon
Friday, 5/8
12:01AM CST to 2PM CST
Friday, 5/8
Noon CST to 5PM CST
---
All deliveries are subject to inventory availability and at the sole discretion of Mignon Faget, Ltd. Delivery fees are non-refundable for preference returns or refusing delivery upon arrival. No deliveries to P.O. Boxes or APO/FPO addresses. Delivery fee is charged per order and not per address. Returns for same day deliveries can be made online using our return label generator.